RSI Completes Watts Bar PAA System Testing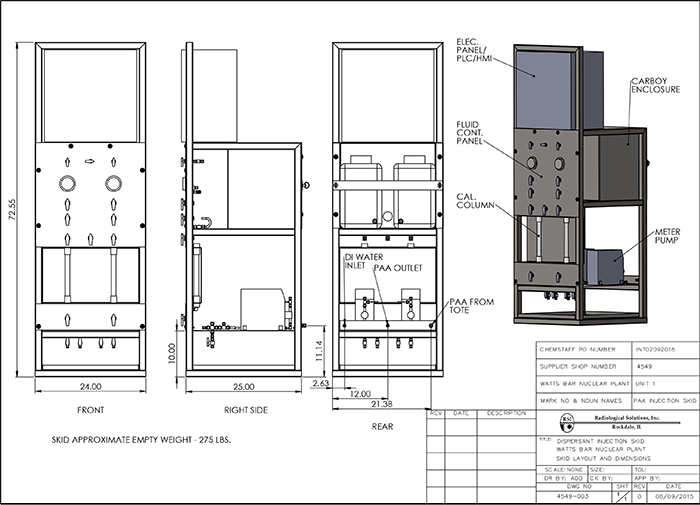 RSI recently completed factory acceptance testing for a dispersant addition system (Polyacrylic Acid or PAA) for the Tennessee Valley Authority's Watts Bar Station. Once installed later this year, the the system will allow the site to inject PAA to the secondary system to disperse iron so it can be removed by mechanical filtration. The system includes an easy to use touch screen operator interface.
For more information please contact us at 815.207.4300 or use the contact feature of this site.
Date : 3/28/2016