Watts Bar Secondary Sample Replacement
The original secondary sample panel in the titration room at Watts Bar had many materiel deficiencies Tennessee Valley Authority (TVA) desired to correct. These included obsolete and non-functioning instruments, analog data transmission, no archiving of data from the instruments, inadequate sample cooling, encompassed in an oversized sample panel that did not allow for other work in the titration room.
Due to the extent of deficiencies in material condition and design, TVA elected to completely remove the existing sample panel and replace it with a sample panel custom designed and built by RSI.
The new sample panels were designed using 3D modeling software and the new system was built and tested at RSI's facilities in Illinois.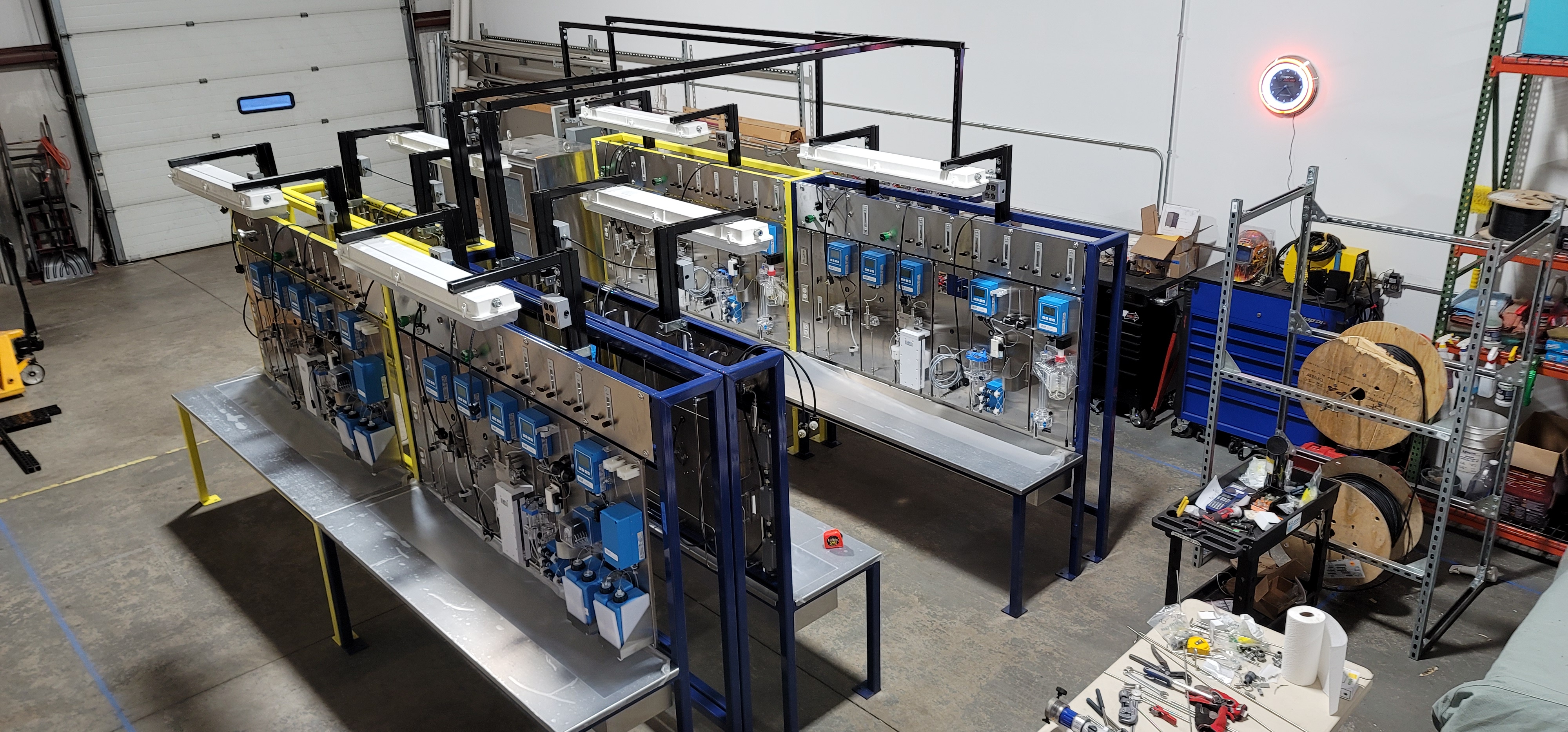 Upon successful completion of factory testing, the panel was broken down and shipped to Watts Bar. Installation occurred during the Unit 2 steam generator replacement outage. RSI provided on-site technical support all throughout the installation and commissioning of the sample panel.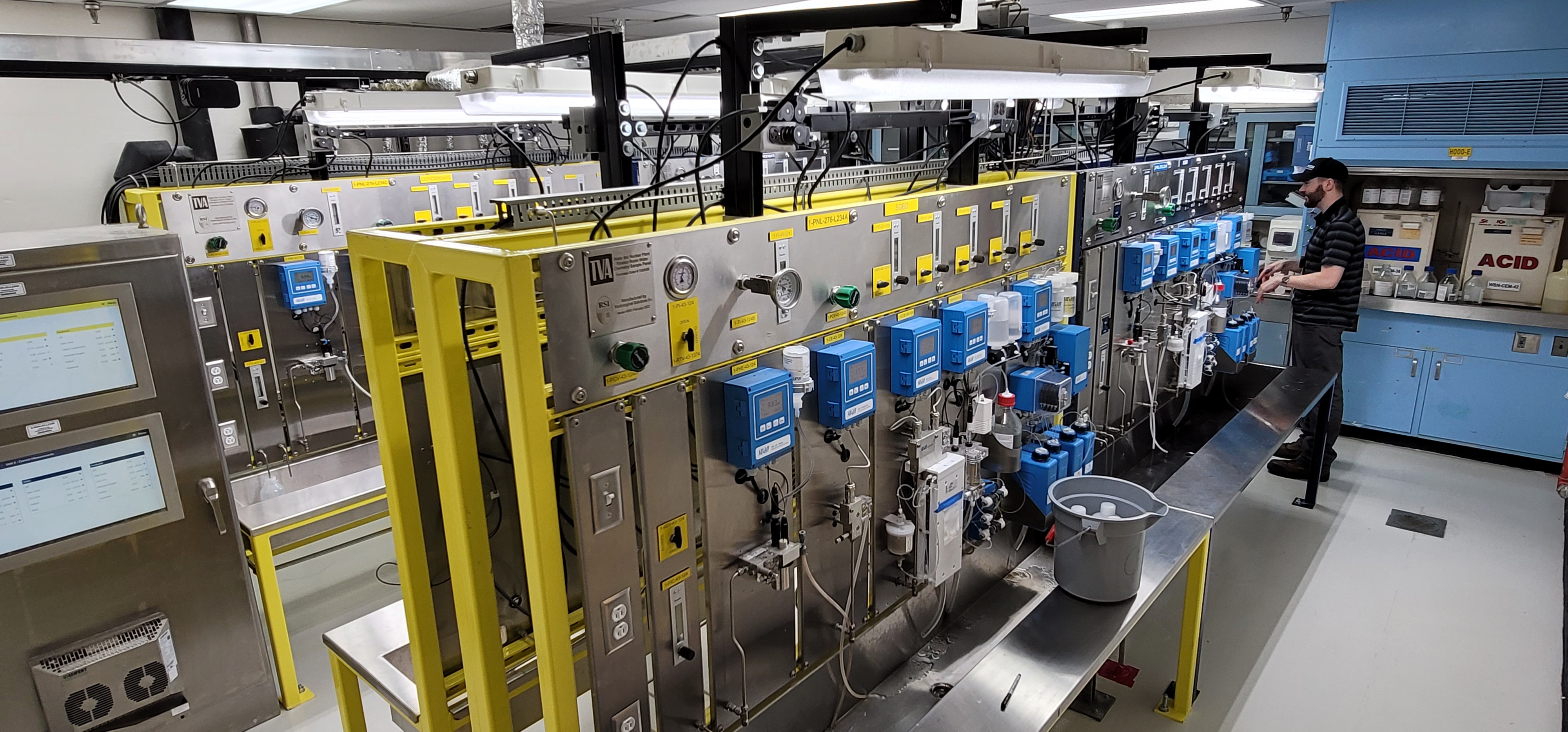 Date : 8/1/2022