Fuel Deposit Sampler
A Proven Method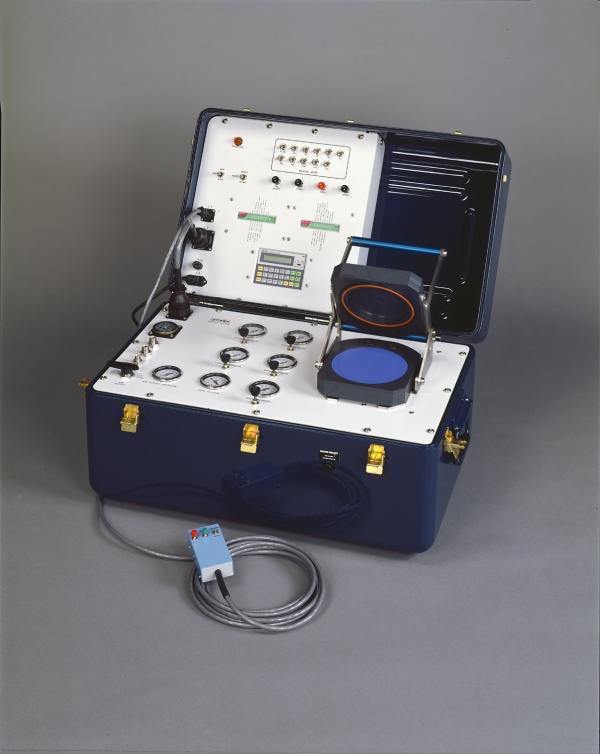 The RSI fuel deposit sampling system continues to be the state-of-the-art equipment choice based on refinements to fuel deposit sampling technology that has been used for more than 25 years. RSI's fuel deposit sampling equipment is used by the fuel manufacturers themselves!
Unique Features
Some of the unique features of the RSI fuel deposit sampler are:
Automated Sample Line Flush
"Single Motion" Sample Removal
Remote Control for Minimum Operator Exposure
"Adjustable" for Various Fuel Types and Designs
Optional Sampler Heads for Other Sampling Geometries
Description
Compact Sampling Module
Microprocessor Controlled Sample Collection
Rapid Sampling Sequence
Calibrated Telescopic Extension Arm
Large Diameter Sample Filter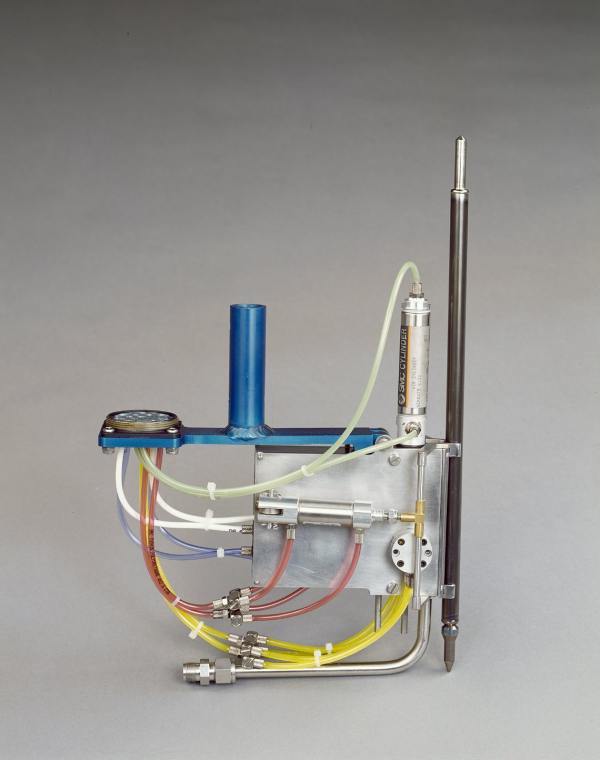 Background
The principal use of the RSI's fuel deposit sampler is to sample the corrosion product deposits on nuclear fuel assemblies. The instrument can also be readily modified to sample other reactor system components.
The fuel deposit sampler consists of a compact sampling module and a remote control/collection module. The sampling module is attached to the fuel rods at the desired location with two pairs of pneumatically operated prehensile fingers. The corrosion product deposit is removed from the fuel cladding surface, by oscillatory motion of an abrasive stone or brush, located in the sampling module. The corrosion product particles removed from the fuel cladding are flushed with fuel pool water from the sampling module through a flexible tube, to the control/collection module on the fuel pool deck. The sample slurry is passed through a cellulose acetate filter membrane of 0.45 um pore size to remove the particulates, and the filtrate is ultimately returned to the fuel pool.
The sampling system is controlled with a microprocessor, providing electronic control of valve setting, flush time, etc. The correct start and stop times for sampling, sample collection intervals, and other time dependent phases of the sampling operation are therefore automatically determined.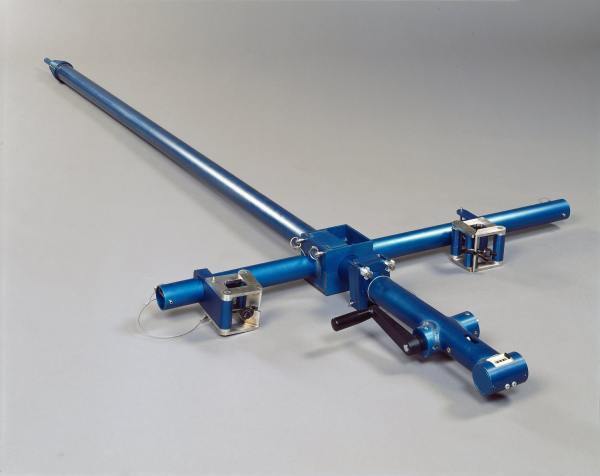 The entire concept of the fuel deposit sampler has been designed taking into account operator safety. Because of its automated operation, the operator does not need to be near the control module during the actual sample collection phase. Thus, during the collection of highly radioactive samples, the operator's general exposure can be reduced by simply moving away from the sampler module.
Design features allow for determination of both loosely adherent and tenacious corrosion product deposits at the same sample location.
Application
Corrosion product deposit sampling of fuel and in-vessel components.