Corrosion Product Sampler
A Proven Method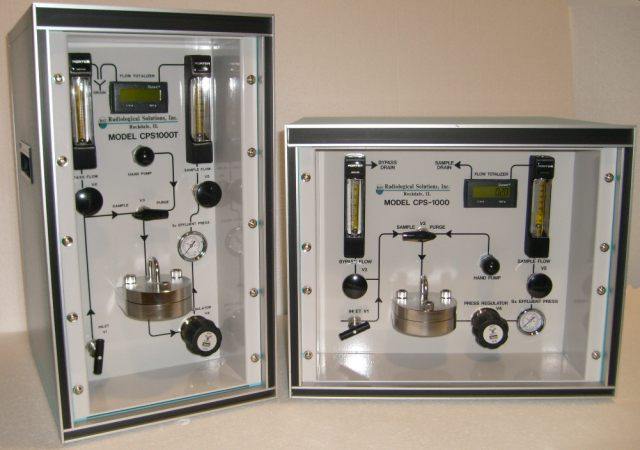 Based on 30 years of technical development, the RSI Corrosion Product Sampler has evolved into the industry benchmark. The sampler has many unique features that are both user friendly and functional. Distinct features include a specially designed sample holder with positive liquid displacement, electronic flow measurement and totalizing, and minimum overall size. The reliability of RSI corrosion product samplers is well established. These samplers are in service at power stations worldwide which are too numerous to list.
Unique Features
No tools filter housing bolts
Integral and positive sample filter dewatering
No tubing to disconnect when changing samples
No Teflon® containing wetted parts
Sample collection on standard filters and ion exchange membranes
State-of-the-art electronic flow measurement and sample volume totalization
Sample flow rates up to 350 ml/min
Integral bypass flow capabilities to 1800 ml/min
High pressure and temperature (with optional integral cooler) capabilities for all power plant needs
All flow rate and pressure regulation downstream of sample housing
Concise flow path on sampler panel
Single or dual unit configuration in single cabinet
Optional instrumented sample cooler
Optional thermal shutoff valve
RSI can customize samplers to meet special design/installation requirements
Product Description and Application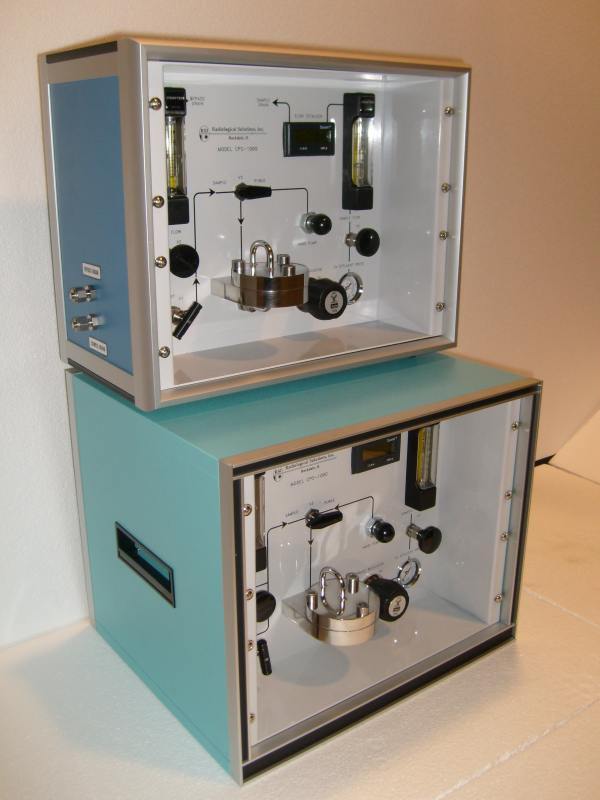 The RSI Corrosion Product Sampler allows for accurate, integrated corrosion product collection of both insoluble and soluble species from all power plant streams. This is especially important for compliance with regulatory agency and vendor guidelines and/or requirements. The samplers are typically constructed with all connections rear mounted using Swagelok® style connectors and fittings. All wetted components are 304 or 316 stainless steel, titanium or inert materials.
No external power is required for normal operation, even with the integrated sample cooler and instrumentation. The sample cabinets are stackable and will fit on any typical laboratory cart for portability. They can also be permanently mounted, or the sampler panel (and coolers) can be rack mounted. Typical dimensions for a single unit are 14.5" (W) 14" (H) 17" (L). A dual unit is 25.5" (W) 19.5" (H) 19" (L). They can also be manufactured in custom sizes to meet your particular needs.
Typically, sampling membranes consist of standard 47 mm Millipore® type filters alone or combined with ion exchange membranes.
High sample (and bypass) flow rates can be maintained for integrated sampling of very low concentrations of corrosion products. This allows for accurate average determination of corrosion products and system or sub-system mass balances.
The Corrosion Product Sampler was initially developed for nuclear application(s). However, the well conceived design and functionality allows for use in a broad range of industrial or laboratory applications.